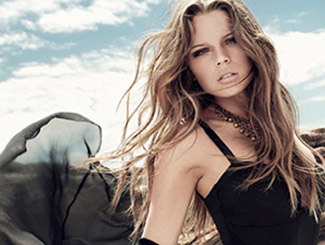 5 Beauty Facts
Five Facts on the Indian beauty market.
The International Monetary Fund (IMF) predicts India will be the world's fastest-growing economy in 2016: GDP is forecast to grow 7.6%, ahead of China's 6.6% growth. As its economy swells, the spending power of its population is similarly growing.
1. Driven by cultural traditional and Bollywood
Indians are incredibly interested in beauty and personal care. The combination of cultural traditions and Bollywood's influence make the market in India both exciting and unique. The growing middle class possesses increased purchasing capabilities and a strong fashion sense. Cosmetic sales reached US $4.75 billion in 2011 and those numbers are expected to see double-digit percentage growth over the next decade. The purchasing of beauty products here is becoming more universal and not just limited to the upper class. L'Oréal first entered the Indian market in 1994, offering premium products to urban clientele that could afford it. Now, that's all about to change — the market demands it and the company wants to capitalize. By the year 2020, L'Oréal aims to have a client base of over 150 million people in India — four times more than what it is now.
2. India's mass retail market presents tons of potential. 
The money in India is in retail — both in the traditional sense and online. India's incredibly large consumer base has a growing disposable income and places importance on personal care. Retail sales look to increase at an average of seven percent over the next decade. High-end cosmetic retailers have taken notice, but switching from premium to mass market won't occur overnight, even if a brand is already recognizable within the country. The goal for many is to penetrate and increase the customer base to over half the country. For most, expanding out of urban areas will be a strategic maneuver using mass market brands and lower price points. 
3. Locialised products are attractive to Indian consumers
Products like Colossal Kajal from Maybelline New York and Garnier Color Naturals have become top-sellers within the Indian market because they fulfill the needs and meet the tastes of Indian consumers. Largely due to the release of localized products, L'Oréal was able to grow 70-80 percent in the beauty industry. Creation of products that satisfy local flavors allows direct entry into new markets here. 
4. Indian cosmetic markets still haven't been tapped 
Research shows that only half of Indian households are buying shampoo and just under a quarter are buying skin care products. The sale of hair oils, though, is thriving and other sectors within the cosmetics industry are expected to follow. It's all about creating suitable products and selling those products at the correct moment and location. The battle over which company penetrates this untapped market and becomes the leader will play out on retail store shelves.
5. Beauty education in India is increasing
Indian consumers are becoming more and more knowledgeable about beauty and personal care. But, it's not just the consumers who are becoming more knowledgeable; L'Oréal has 50 academies across the country where it trains and educates hairdressers. This helps ensure that clients are getting the most out of their products. Each year, more and more classes are offered at academies in India to meet the education demands of this growing field. This, in the end, means that customers are given the help, advice, and instruction they need when purchasing beauty products. With a culture of beauty that spans ages and a large, upward moving population, it's evident that the country's interest in new products will only increase in the coming years.
Source L'Oreal.