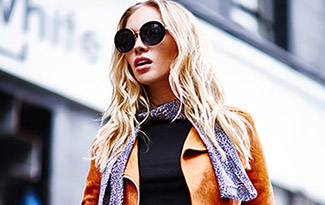 BOOHOO ALL SMILES
Online retailer has beaten City forecasts with a 45pc jump in sales after it cut prices to lure more shoppers.
Online fashion retailer Boohoo strutted past City expectations to toast a 45pc jump in sales during the four months to the end of last year.
The surge in sales is a marked change from last January, when it was forced to issue a shock profit warning on the back of heavy discounting, which caused its shares to collapse by 40pc.
Boohoo said that it had made £73.6m in the four months to 31 December after luring a third more shoppers to its website.
Shares in the online retailer rose by 2.75p, or 7.23pc, to 39.14p on the back of the upbeat trading performance – more than double the company's share price last year.
Boohoo said sales in the UK, which account for almost 70pc of total revenue, rose by 45pc. Sales in Europe rose by 33pc to £8.6m, while its other international business jumped by 52pc to £15.4m.
The 45pc surge in sales beat the most bullish analyst forecasts of 35pc. However, some experts warned that gross margins had taken the strain through an increase in promotional activity.
"Given the impact of high street discounting in fashion and the warm weather, online clothing retailing wasn't 'a walk in the park' last month, but, on the back of the general online shopping surge and the greater consumer confidence in parcel delivery networks this Christmas, it was still a good area to be in," analyst Nick Bubb said.
Boohoo's gross margin was down by 290 basis points as a result of price cuts, although it reduced its marketing spend to offset the dent to profitability.
"Our investments in the customer proposition have resulted in higher conversion rates, increased order frequency and lower customer acquisition costs," said joint chief executives Mahmud Kamani and Carol Kane.
The retailer said that while it expected revenue growth to be ahead of previous guidance of between 30pc and 35pc, its earnings would remain in line with market expectations.
"Investors can take confidence from today's statement, particularly the growth in group sales against a challenging backdrop for apparel retailers during the four month period," said George Mensah, analyst at Shore Capital.
"Boohoo is well positioned to be a key player in the affordable fashion segment of online retail."