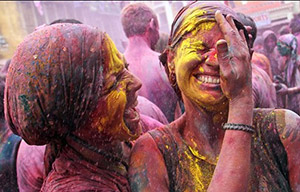 Market Facts
India is expected to become the world's leading consumer market by 2030 and the world's 3rd largest GDP by 2020. Much is contributed to an unprecedented growth of eCommerce in the Indian market. Internet penetration is expected to reach 48% of India's population (600mn) by 2020.

The Indian market is untapped and offers unrivaled scale. Unlike China, India is English speaking, works on the basis of International law and its citizens enjoy unrestricted access to global internet and consumer media.

MARKET STATS

+ India expected to become the world's 3rd largest GDP by 2020.

+ Markets are shifting. Real buying power is now in India & Asia.

+ India's population 1.2bn (18% world's population).

+ 300m middle class growing rapidly by 150m next 3 years. 

+ The fashion and beauty markets are witnessing unprecedented growth.

+ Fast-growing demand for International brands.

+ Indian consumer higher average spend than China.

+ World's fastest growing eCommerce market demonstrating 70% growth.

+ 50% aged under 29.

+ Expected double digital growth 2016.

The right place, the right time.