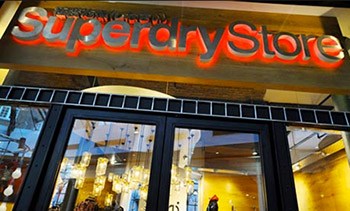 Superdry India
The British super brand launches in India with Reliance Brands.
British fashion brand Superdry, worn by celebrities such as David Beckham and Pippa Middleton, is coming to India through a tie-up with Reliance Brands. Reliance Brands, a unit of Mukesh Ambani-controlled Reliance Industries, has signed a 20-year licensee agreement the UK's SuperGroup, owners of the premium-to-luxury Superdry label.
The Hindu Times July 29, 2012.