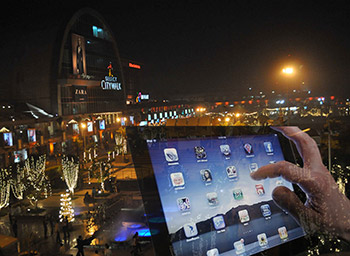 3rd largest Market
India to become third-largest consumer market by 2025
The elite and affluent income segments will constitute 40% of all spending by 2025.
Mumbai: India is expected to become the third-largest consumer market in the world by 2025 according to a report by The Boston Consulting Group's (BCG) titled The New Indian: The Many Facets of a Changing Consumer.
Consumption in India is set to triple to $4 trillion by 2025 as rising income drives changes in consumer behaviors and spending patterns that have big implications for companies the report said.
The year-on-year expenditure growth in India at 12% is more than double the anticipated global rate of 5%, the report said.
"India's consumer market is poised for fundamental change," said Nimisha Jain, a BCG partner and report coauthor. "As the consumer market continues to grow and evolve, companies will need to shed conventional wisdom, try multiple business models simultaneously, and be prepared for rapid change internally to adapt to changing consumer needs and behaviors."
The elite and affluent income segments will constitute 40% of all spending by 2025. The report said that for the first time, the wealthy will represent the largest consumption segment.
Emerging cities (those with populations of less than 1 million) will be the fastest growing and will constitute one-third of total consumer spending by 2025. Expenditures in these cities are already rising by nearly 14% a year, while consumer spending in India's biggest cities is increasing at about 12% a year. Consumers in these cities behave differently from big-city consumers. They have a strong value-for-money orientation, significant local-culture affinity, and a more conservative financial outlook the report said. About 40% of India's population will be living in urban areas by 2025, and will account for more than 60% of consumption.
Another important trend is shifting family structures. The proportion of nuclear households, which has been on the rise during the past two decades, has reached 70% and is projected to increase to 74% by 2025. This ongoing shift is significant to marketers because nuclear families spend 20% to 30% more per capita than joint families.
In the past three years, the number of online buyers has increased sevenfold to 80-90 million. Digitally influenced spending is currently about $45 billion to $50 billion a year, and is projected to increase more than tenfold to $500 billion to $550 billion—and to account for 30% to 35% of all retail sales by 2025. As a result, omnichannel interaction is becoming more and more important.
"Our research found that about 70% of those who have access to the internet go online to make informed purchase decisions. As consumers get more comfortable with digital capabilities, their usage patterns exhibit growth that belies age and other demographic variables," said Kanika Sanghi, a BCG principal and report coauthor.