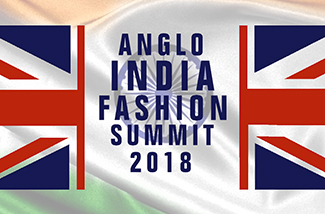 Fashion Summit 2018
Anglo–India Fashion Summit. 1-2-1 engagement with India's fashion and retailer business leaders.
Brandspoke are proud to announce a unique opportunity to visit India to explore market entry into the worlds largest, fastest growing democratic economy. India has a population of 1.2 billion and a rapidly growing middle-class, with a desire for International brands and experiences.
As Brexit increasingly becomes a reality, the British business community will have opportunities to embrace exciting new territories, outside of Europe. India is a market prioritised by the UK Government. Indian prime minister, Narendra Modi stated. "He is 'very positive' about the prospect of closing a post Brexit trade deal with the UK". Opening favourable opportunities for two countries, who share a rich history.
The Anglo-India Fashion Summit happens in Mumbai, March 13, 14, 15 – 2018 at India's largest fashion industry forum. A 3-day platform for UK brands and retailers to discover the colourful Indian market in order to understand the unique challenges in this highly complex and emerging consumer driven economy.
Day 1 – UK delegates to participate at the Summit in an Anglo-Indian forum and discussion panel to explore commercial opportunities, with Indian business leaders.
Day 2 – Bespoke 1-2-1 appointments in an exclusive branded showcase space at the Summit and a VIP invitation to India's most prestigious industry Awards gala.
Day 3 – Guided visits to Mumbai's most popular retail destinations.
Interflora, is one such UK business that launches in India this year after 2 years of feasibility, governance and commercial negotiation. Michael Barringer, Interflora's marketing director states, "India is an unprecedented trade opportunity for UK businesses, who are prepared to invest their time to acquire essential market insights to launch in the right way, with the right partner".
Michael Pike, CEO Brandspoke adds, "This is a unique platform for mature UK fashion businesses to drive the initiative by face to face engagement with leading industry professionals, on their home soil to explore unrivalled future prospects".
The International Monetary Fund forecast Asia will deliver nearly two-thirds of global growth in the next few years. India has recently displaced China as the world's fastest-growing major economy, and with 7.7 percent annual GDP growth forecast by the USDA until 2030, the South Asian giant is universally regarded as the next global economic powerhouse underlining that the next decade belongs to India.
Right time. Right place.
Further information email india@brandspoke.com