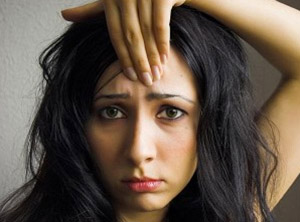 Anti-Aging
The beauty and wellness industry is driven largely by demographics, with the aging population seeking anti-aging products, which represent 25 percent of the overall market, cosmetic surgery products also represent a rapidly growing business. Laser technology innovation has boosted demand for procedures such as laser liposuction. A reasearch company, MarketLine, predicts that the world facial care market will increase by over 22 percent to reach more than $61 billion in 2015. The facial care market has expanded by 5 percent in 2010 to exceed a volume of 7,060 million units. It is predicted to reach almost 8,730 million units in 2015, representing a 24 percent increase over five years.
Whilst a global perspective its not likely to differ in India. The beauty care industry comprising salons, cosmetic treatment centres and beauty products, is already estimated to be Rs20,000 crore. The report says cosmetic treatment centres and salons are the fastest growing in this segment, fuelled mainly by growth in small towns and cities, which are growing faster than metros. Leading brands like L'OrŽal and VLCC are tapping the potentail of Tier II and III cities as that's where the demand for beauty as wellness products is rampant. Source PwC Report February 2013,
The August 2013 issue of Salon International explores the angle – the growth of mid-segment salons in the country. From the opportunities they have, which their uber cool A+ salons don't have, the brands they are happy to work with and vice-versa, and the potential for growth they appear to have.
It also covers interviews with professionals, such as, Nick Malenko, the Ambassador for L'OrŽal Professionnel; Schwarkopf Professional's Murali Sundar who throws light on the recent launch of their new Igora Royal and the unveiling of the Essential Looks S/S '13; Lorraine Lambers from Ailesbury Hair Clinic, Berina's Ashok Jalhan and more!
The beauty section takes a look created by Bobbi Brown – she is the latest entrant on the make-up scene; Puja Taluja, make-up artist based in Mumbai; Ankit Arora, CEO, SSI talks about collaborating with Babor, the skin care brand; Elmien Sholtz tells us about Bio Sculpture gel nails , which is the rage in town; Dr Blosom Kochhar shares her life's pleasant experiences with Salon India in Succes Story.