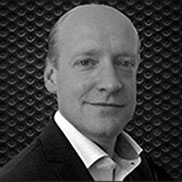 JOHAN TYTGAT
Group CFO – Formerly Executive Board Member of De Waal International Management and WE International, an international Fashion Retail and Fashion Brands group, with several retail and fashion brands, and a total global turnover at retail level in excess of euro 1 billion.
Post completing his Business studies, Johan joined Arthur Andersen and became a Chartered Accountant. After 3 years Andersen, Johan joined the Dutch bank ABN AMRO, where he worked for 8 years in the Private Equity team in London, focusing on investments in non-quoted companies in the UK, and he became a non-executive Board Member at various investments.
In May 2013 Johan left this position to focus on entrepreneurial investments, and joined Brandspoke.