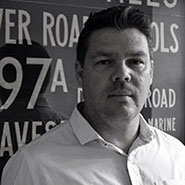 MICHAEL PIKE
Founder | Group CEO – A strategic and creative innovator who delivers results at the highest level.
Commercially astute with the ability to distinguish new opportunities that demonstrate a deep insight and understanding of the business dynamics and applied intelligent creativity required to deliver commercial results. Above all, the experience and communication skills to build and present solutions that pull like-minded people behind inspiring business opportunities.
Mike, has a rare and hard earned understanding how International business can achieve commercial success in this exciting, but complex market. Pike has operating in this market for over 12 years, working with many of India's leading retailers.