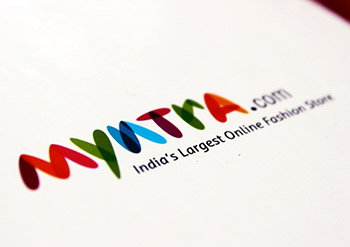 MYNTRA RAISE $50M
Indian fashion portal Myntra has just confirmed raising $50 million in fresh funding from investors led by Premji Invest.
The new funding comes after Myntra preferred to invest in its own growth and did not pursue a merger offer from India's biggest e-commerce company Flipkart.
"We are confident of achieving $1 billion GMV (Gross Merchandise Value) by 2016 and will be by far the largest fashion destination in India," said Mukesh Bansal, co-founder and CEO of Myntra.
The startup said there's enough and more opportunities to grow in India's $3.1 Billion e-commerce market (excluding online travel), which is expected to reach $22 billion in five years, according to a CLSA report.
"We have been growing steadily, increasing our product offerings and attracting new users from different corners of the country. This round of funding will allow us to scale up, attract and retain superior talent, ramp up our technology infrastructure and strengthen the Myntra brand," Bansal added in a statement.
Since its launch in 2007, Myntra has raised close to $75 million from investors, including Accel Partners and Tiger Global.