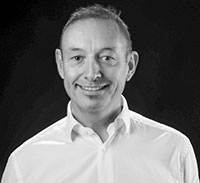 NICK STOCK
Executive Director – A highly experienced in business and finance, with extensive international commercial interests. After graduating from The London School of Economics in the 1980s Nick was immediately head hunted by a Boutique Bank and became a senior lecturer in Financial Economics at Reading University.
Gripped by business enthusiasm, returning to Ireland in the 90s, Nick opened a chain of fashion and beauty shops across Ireland. Nick, moved into Property development, initially in Ireland, then more recently in East Africa. Nick is currently CEO of several corporate vehicles within his Marlborough Group, Kenya.
Nick has a wealth of experience in new business startups and their successful development, (generally as CEO) across several industries and frequently across difficult regulatory terrains.