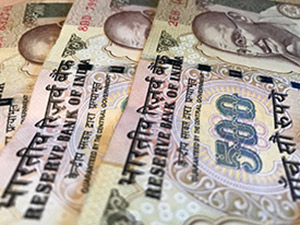 Black Money
BBC News | Nov 09. India scraps 500 and 1,000 rupee bank notes overnight.
Indian Prime Minister Narendra Modi has announced that the 500 ($7.60) and 1,000 rupee banknotes will be withdrawn from the financial system overnight.
The surprise move, announced on Tuesday evening, is part of a crackdown on corruption and illegal cash holdings.
Banks will be closed on Wednesday and ATM machines will not be working.
India is overwhelmingly a cash economy. New 500 and 2,000 rupee denomination notes will be issued to replace those removed from circulation.
"Black money and corruption are the biggest obstacles in eradicating poverty," Mr Modi said.
People will be able to exchange their old notes for new ones at banks over the next 50 days but they will no longer be legal tender.
The announcement prompted people across the country to rush to ATMs that offer 100 rupee notes in an attempt not to be left without cash over the next few days.
The move is designed to lock out money that is unaccounted for – known as "black money " – which may have been acquired corruptly, or be being withheld from the tax authorities.
Finance Secretary Shaktikant Das warned people with large stashes of hidden cash that banks would closely monitor the exchange of old notes for new ones.