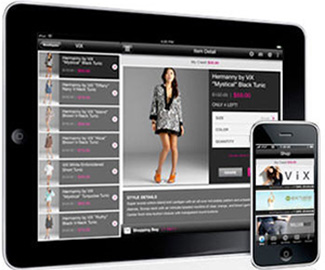 Online to touch $28bn
India's e-commerce sector is expected to touch USD 28 billion by FY2019-20 on account of an increase in number of buyers and stable annual spends per consumer, according to a report.
"A gradual increase in shopper base, coupled with steady increase in online spends can help the Indian e-tailers reach gross merchandise value of USD 28 billion by FY 2020. We assume buyer penetration to improve to 18 per cent by FY 2020 from 12 per cent in FY 2016, with annual average online spend to increase by 10-15 per cent year-on-year over the forecast period," a Kotak Institutional Equities report said.
It observed that the e-commerce will continue to find more takers, particularly as organised retail penetration remains limited in tier II and III cities.
It noted that the growth in the e-commerce industry, which it estimates to be a compounded annual growth rate of 45 per cent over FY2017-20, will be in line with the gradual improvements in household incomes and infrastructure development.
"We believe Indian growth in e-commerce will be more gradual, in line with gradual improvements in household incomes and infrastructure development. Further, in order to be more profitable, e-commerce companies may still need to change buyer behaviour as far as high proportion of cash-on-delivery and product returns are concerned," it said.
The report also urged the e-commerce players to diversify away from sales of mobile phones and electronics, where margins are thin and opportunities for product differentiation versus competitors are minimal, unless the e-tailer manages to get exclusive products to sell.
"By and large, price will remain a big draw for consumers, who may not hesitate in buying similar products from various portals as well as neighborhood shops.
Hence, customer loyalty would need to be cultivated on large and varied product assortment, quick delivery and after sales support (particularly for higher ticket items), and liberal returns and exchange policy, coupled with flexibility for the consumer to pay in cash," according to the report.